Protective Coatings:
We apply coatings to a range of requirements, whether it be a multi-coat system for sub-sea fabrications, an architectural finish on prestigious projects, or intumescent coatings for structural steelwork. Our scope and experience caters for all sectors.
Our coating facility uses up to date spraying equipment, each have their specific role when it comes to application speed and quality of finish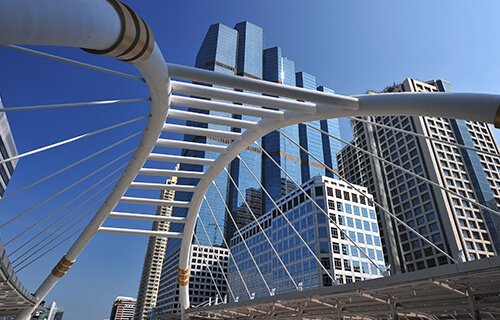 Electrostatic unit:
Used for intricate parts which can be processed on hanging racks.
Airless pumps:
Used for primers and build coats
Air assisted airless pumps:
Used for primers, build coats and finish coats
Pressure pots:
Used for low viscosity primers and finish coats
Gravity guns:
Used for small quantities of parts
Tex-Spray gun:
Used for application of anti-skid coatings
Coatings we apply
(Not Exhaustive)
Acrylic
Anti Slip
Intumescent
Zinc Rich Epoxy
Acrylic Epoxy
Epoxy Zinc Phosphate
Micaceus Iron Oxide
Polyaspartic
Alkyd
Heat Resistant
Polyurethane
Hammer Finish
Anti-Fouling
Zinc Silicate
Water Based
Full Epoxy Range
We can apply the full range of RAL colours:
Generally, our clients provide their own specifications, if one is not available we have our own in-house technical team who, working side by side with coating manufacturers and based on can recommend and provide a full turn-key solution to your corrosion and aesthetic requirements. Get in touch to discuss your requirements.